Yesterday was our first visit to decorex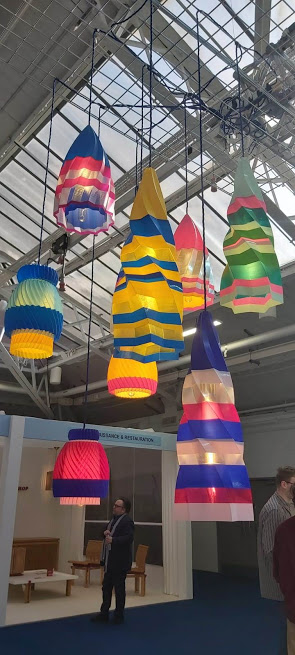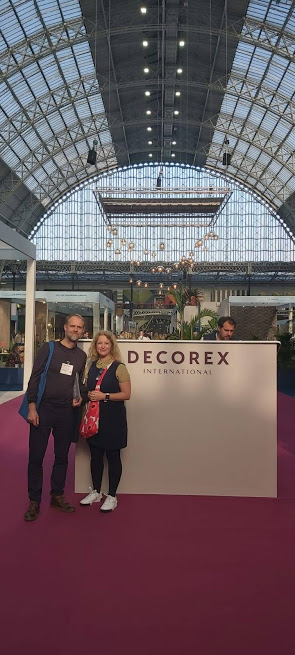 Decorex  International at Olympia London. Although I've attended a few exhibitions/events at Olympia  This was the first time I had visited Decorex.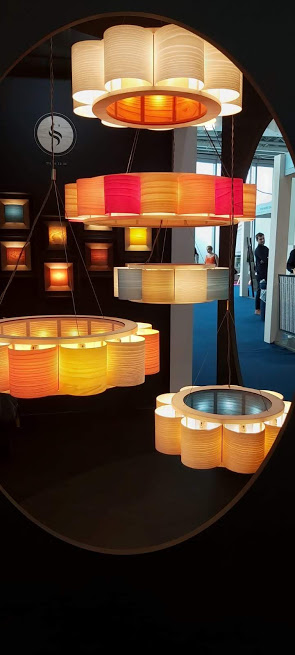 As well as the usual reasons for visiting; getting inspiration and chatting to other makers and interior designers. Other reasons for visiting were  to meet to people with whom we had arranged before hand.
Visiting to decorex we met up with Jane and Cat from Author interiors who we will being doing business with very soon. We also managed to have a chat with someone from Eporta who was very helpful. To do with Eporta, we attended a talk/seminar about lighting design. Eporta sponsor all of the talks.
Although it was a lot of driving for a day it was definitely worth while, a few real positives came out of it, with interior designers interested in our lighting.