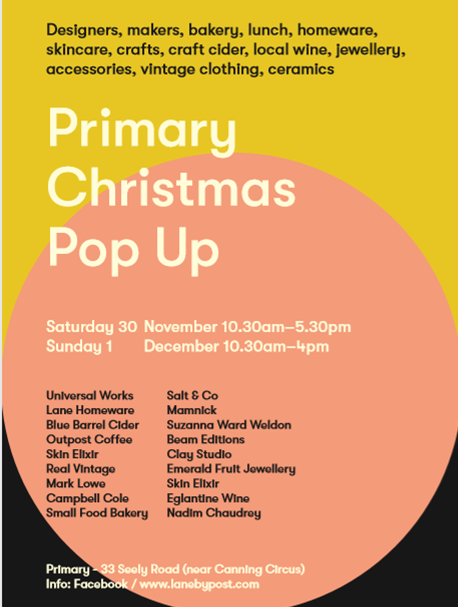 Come and Visit Mark Lowe at the Primary Christmas pop up
We are pleased and excited to be part of the Primary Christmas pop up again this year. Based at the Primary Studios on Seely Road, Nottingham this event always attracts a lot of top quality makers. it has become very popular over the last few years with lots of people attending to enjoy browsing, buying, eating and drinking. Each year Universal Works has had a end of stock sale throughout the 2 days. As well as makers there are food and drink sellers that make the highest quality produce. Based in the building are Lane homewares who will have a sale throughout there studio. Alongside them are the award winning Small food bakery who have a café based within the building and specialise in sourdough bread as well as many other treats.
We will be there with all our products. So if you love what we do but have only seen us online or through Instagram come and see the real thing. There will also be 10% off throughout the weekend.
Come along and visit Mark Lowe at the Primary Christmas pop up and experience all of this on Saturday 30th November and Sunday 1st December.
Mark