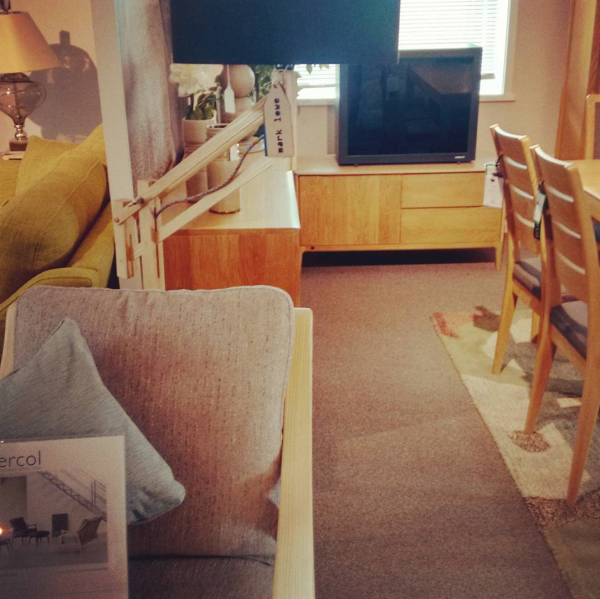 Just wanted to thank Hopewells furniture store in Nottingham for stocking my lights. At present they sell the Adjustable Standard Lamp but they will soon also have a standard lamp in the store as well. The picture shows one of our adjustable lights hiding behind a chair.
Hopewell's is a really great store that has been in Nottingham for years and years. They sell all types and styles of quality furniture, lighting, fabrics, carpets etc. etc.
Hopefully the new light will be in over the next month or so.
Visit Hopewells online at https://www.hopewells.co.uk