We are very please to be featured in Luxury Lifestyle Magazine.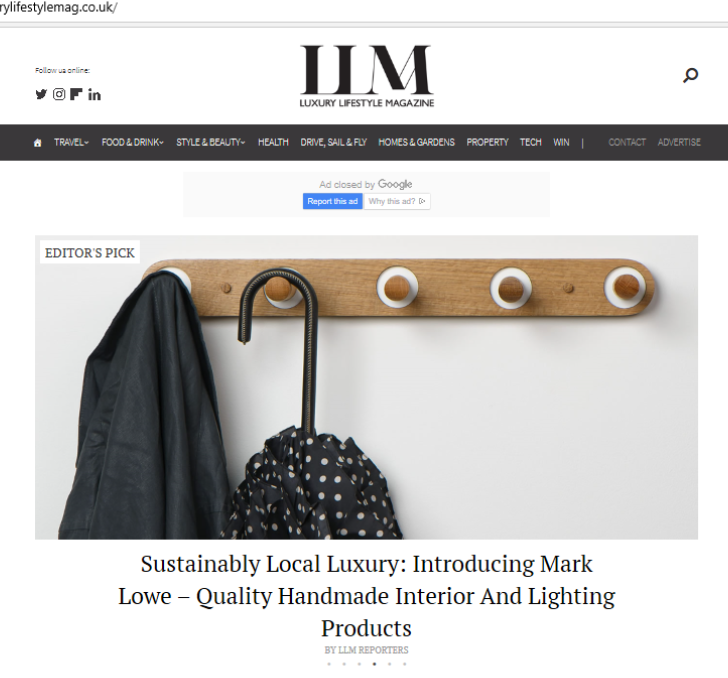 Luxury lifestyle magazine is premium online magazine with an high emphasis on quality and luxury.
They say:
'Luxury Lifestyle Magazine is the ultimate showcase for five-star travel, fine dining, expensive property. We publish quality over quantity as our affluent and high net readership only want to read about the brands and services that deliver on their promises. This is why the vast majority of the hotels, restaurants and consumer brands featured on this website have been road tested by our expert team of writers. Our responsibility is to connect our loyal readers with only the world's most prestigious companies.'
Luxury Lifestyle magazine were keen to feature our products because they felt it would fit with their ethos as well as focusing on smaller British businesses. They were very keen to showcase our continuing strive for more sustainable products in all the ways we can.
We are very happy with the article and feel it reflects us well. Thank you and we will see more in the future.
Have a read Article
Mark