Featured Nottingham Creative – for The Creative Quarter.
Thank you to the Nottingham Creative Quarter for featuring us in their weekly newsletter/online in their 'Featured Business' section.
I enjoyed answering a few questions regarding the business, other businesses and Nottingham in general.
It's nice to get questions and then to really think about how you should answer. It was nice to mention some friends and fellow creatives that I have worked with and that have helped me – Olivia Aspinall and Joff and Ollie have been really big helps to us and good friends as well. It's also nice to talk about where we go in Nottingham for food and drinks.
Follow the link and have a look. Article
Keep Safe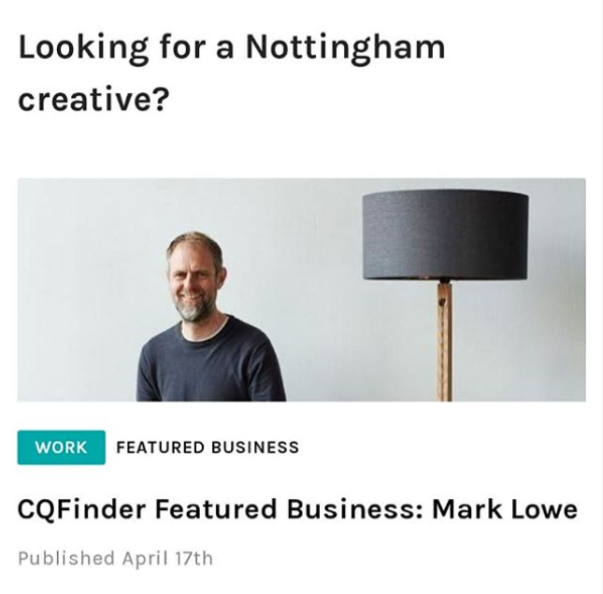 Mark