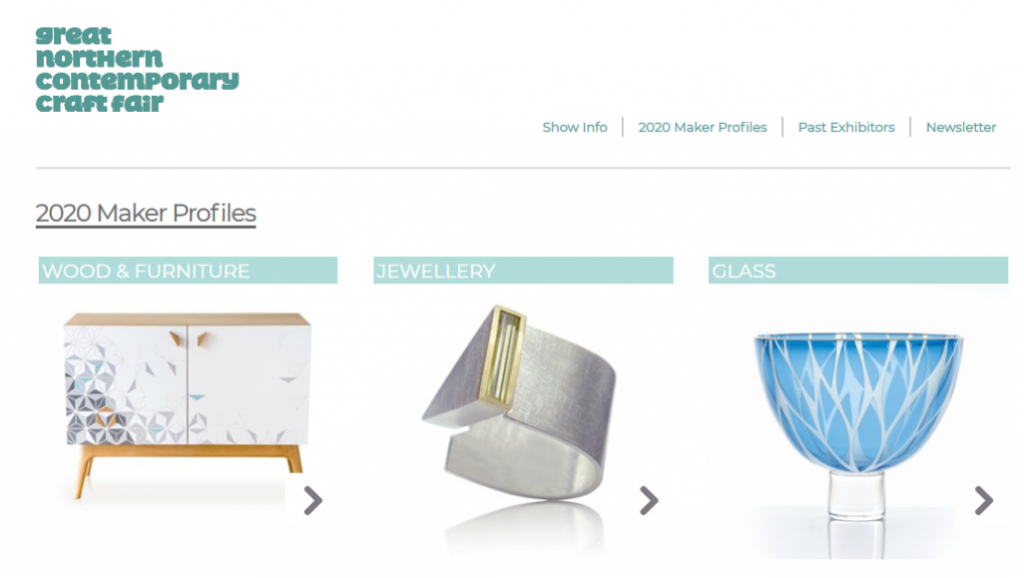 A few bits of news regarding Great Northern Events and the Great Northern Contemporary Craft Fair
Last Autumn we were involved in the Great Northern Contemporary Craft Fair in Manchester. This is run by Great Northern Event who also run a number of other contemporary craft fair as well as a few other events. Unfortunately this year events have been cancelled so, with help from the Crafts Council UK they have come up with a number of new initiatives.
Firstly they have compiled an online – Makers Profile. This covers most of the makers who have been involved in the events over the last few years and acts as a directory with links to the makers website.
The second will be an online market with more details for each maker enabling them to add individual pieces of work. Through links people will be able to buy work from the site. The GNCCF will be live between 25th – 31st of July. More details and promotion to follow.
GNCCFonline will feature the 160 designer-makers who had originally been selected to take part in our 2020 fairs. As ever, they have all been handpicked by a panel of craft experts to ensure the work on sale showcases the best in cutting edge design and beautiful craftsmanship across a wide range of craft disciplines.
For now here is the links to the Makers Profiles and, of course our own profile
Keep safe
Mark