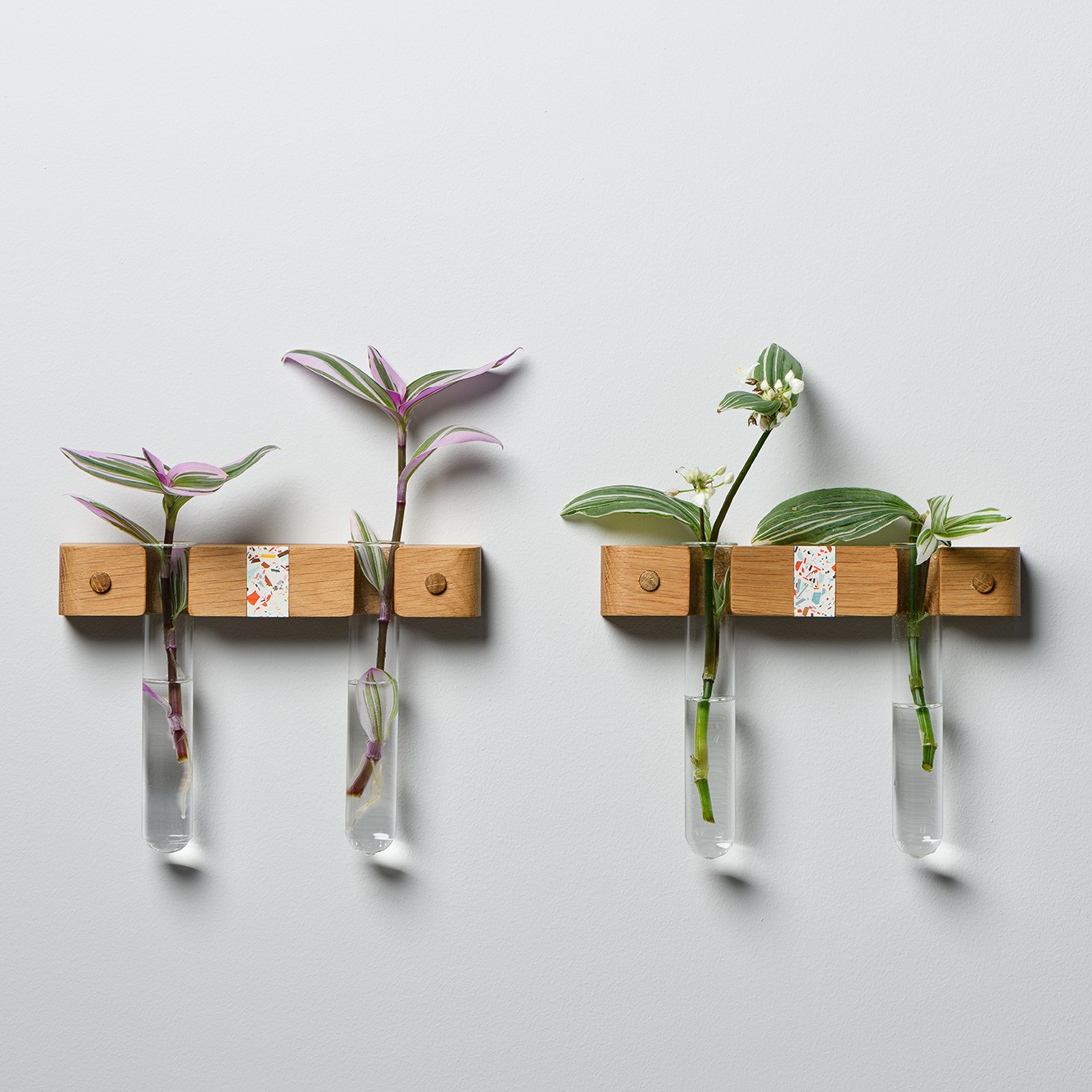 Perfect for test tube propagation
We're excited to launch Hellene, our new wall-hung wooden propagator and planter, in collaboration with our friends Olivia Aspinall, a surface and product design studio just up the road from us in Nottingham.
Fusing innovative design with traditional craftsmanship, it presents a pleasing combination of visual textures: oak, terrazzo, glass and foliage, with a hint of pattern and colour. It has an elegant, slim shape and is a timeless, functional design piece for your space.
An eco-friendly propagation unit made without plastic
We believe in making objects that will stand the test of time, as we're against today's throwaway plastic culture. We use FSC-certified European oak from sustainably managed forests and waste products from Olivia's studio.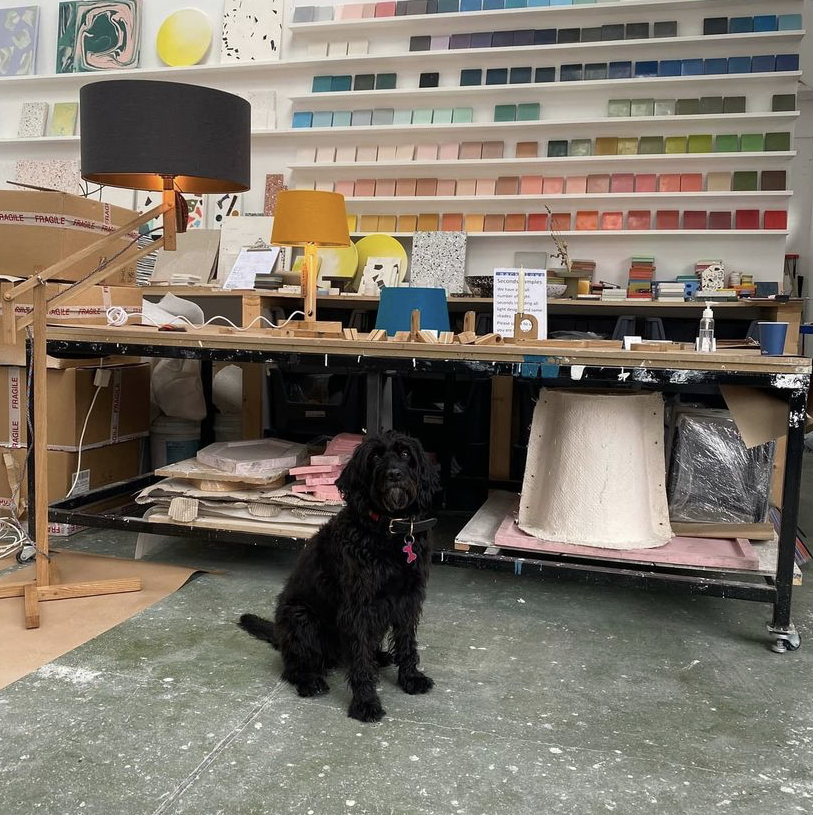 Olivia Aspinall's eco resin in terrazzo
 We first met Olivia at a Primary Studios market, set up by our friends at Lane, another Nottingham-based homeware brand. We had a stall next to Olivia's and immediately hit it off. Since then, we've collaborated on a number of products using Olivia's terrazzo composite discs, including our coat racks, chopping boards and cheese boards. We also share a stand at Nottingham's Sneinton Market Avenues for local independent brands.
When we first started designing the propagator, we knew we wanted to finish it with a terrazzo composite. We chose pieces of handmade eco resin in terrazzo, which are made with waste pieces and recycled offcuts from their studio. The eco resin is hand cast, sanded and sealed. Every single piece of Olivia's terrazzo composite is unique, with different shapes, flecks and colours, in the same way that every piece of our wood is slightly different, due to it being a natural material.
Olivia said: "We love working with Mark and Marianne for our homeware collections. It's always wonderful to find local makers that make beautiful products but primarily it's really important to us that nothing in our studio goes to waste. Mark Lowe uses our studio offcuts in the most considered way, adding little highlights of pattern and colours into their wooden pieces."
A practical, space-saving propagator
We designed the propagator for everyone, not just our green-fingered customers. We want the cuttings and flowers to be seen and enjoyed as much as possible. It's wall-hung to take up minimal space and to maximise the beauty of the flowers. It's plastic-free, sustainable and beautiful and a small, affordable piece of design.
Green-fingered gifts
They're the perfect gift for your green-fingered friends who want to get started with horticulture at home. A great addition to any houseplant collection, they're an ideal plant-related present, particularly for those who are fascinated by the growing process.