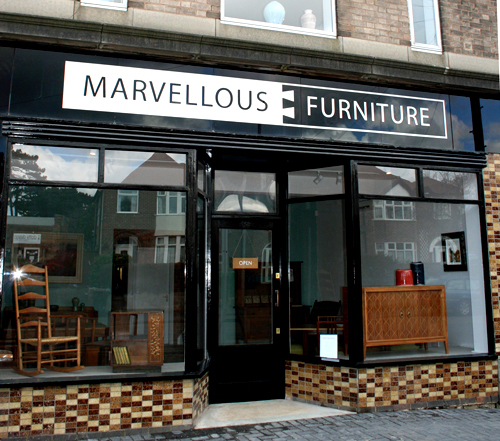 We are really pleased to have some of our lamps in an excellent local shop called Marvellous Furniture www.marvellousfurniture.co.uk.
They specialise in late 19th and 20th century furniture with an emphasis on the Arts & Crafts movement and the later design it inspired.
The shop is in Chilwell, Nottingham. Alongside the furniture, we have a selection of contemporary studio pottery and decorative arts.